Coordinate Measuring Machine - (Concept & Hands On)
Quorse - Your Training Wholesaler
Enjoy discounts up to 60% off!
Chat with us Live to get a Quotation to see it for yourself!
All courses are HDRF Claimable
Private Class from
2400/day
(4 Days)
BENEFITS
Upon completion of this program, participants will be able to:
To enhance engineers and technician knowledge on the concept of measurement systems and hands on technical skills by operating CMM for measuring parts more effectively and to be confident with measurement results.
INTRODUCTION
A good and correct measurement is one of the many actions that an organization can take to improve its performance and profitability by reducing waste of necessary resources.
The four days training will be inclusive of theoretical and hands on activities.
Scope
Concept of measurements. How to set datum and make a good and correct measurement.
Technical Drawing as a specification for measurement – cover interpreting engineering drawing, geometric dimensioning and tolerance (form, orientation, positioning, runout, modifier, datum and profile) and application of design drafting such as screws and gears.
Hands on CMM


Basic Measurement: measure elements (point, line circle, sphere, cylinder, cone and torus), length and angle.

Advanced Measurement: Special tasks, tolerance measurements, part programming.
AUDIENCE
This training is suitable for all personnel assigned to handle the CMM Machine and has a job connection with measurements.
METHODOLOGY
This stimulating training will maximize understanding and learning through lecture, discussion, case studies and practical activities.
Terminology
Introduction To Technical Drawing
Angle Projection In Engineering Drawing
Lines On Engineering Drawing
Multi Views Drawing
Elements In Engineering Drawing
Allowances And Fillets
Screws
Awareness On Engineering Drawings – For Discussion
Engineering Drawing – Case Study
GEOMETRY DIMENSIONING AND TOLERANCING
Terminology
Objective
General Symbols And Pertinent Definitions
General Rules For Geometry Tolerancing
Measurement Accuracy And Precision
Standard For Geometry Dimensioning And Tolerancing
Principle Of Material Condition
Datum
Geometric Tolerances
Functional Gauge And Application Of GD&T
THEORETICAL AND HANDS-ON, PART PROGRAMMING
A


Geometry Dimensioning And Tolerancing
Introduction To CMM
Function Keys
Operation Steps
Elements
Product Connection With Elements
Special Task
Alignment

B


Alignment
Part Programming
Part Program Management
Macro Call
Offline Mode
Looping (Using The Demo Part)
Hands On Measurement – By Using The Part Provided.

C - Practical


Part 1: Hands On
Part 2: Part Program
Part 3: Theoretical
Q&A
Trainers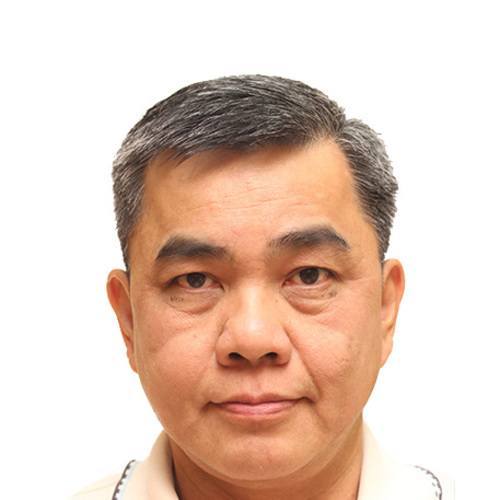 Ng