Geometric Dimensioning And Tolerancing
Quorse - Your Training Wholesaler
Enjoy discounts up to 60% off!
Chat with us Live to get a Quotation to see it for yourself!
All courses are HDRF Claimable
Private Class from
2000/day
(2 Days)
BENEFITS
Upon completion of this programme, participants will be able to:
Know the four major geometric characteristics, the five family geometric controls that consist of fourteen elements and the simple four steps to apply GD&T.
Understand types of features either regular or irregular that will decide which geometric tolerance is suitable to attach to the feature.
Understand the contents of a feature control frame that are used as geometric control of the feature.
Understand product designers' count on these geometric controls to provide design assurance that the product will have the appropriate fit, form, function, and/or reliability. Understand geometric tolerance symbols used to specify the functional relationship between or within part features and have specific rules about them that have a direct bearing on how the part must be inspected and produce.
Understand datum that are the starting point for the measurement and a specific description of the tolerance zone in order for observer to decide if the product is within or out of specification, and manufactures to produce products according to designer intention.
Understand a variety of inspection and gauging equipment, and finding the appropriate measuring or gauging method that will properly evaluate the part feature being controlled.
Understand contents and requirement of various type of feature control frames used to control geometrical of the features. The feature control frames include multi-segment and composite.
Understand certain importance terms, such as:


Size - the overall dimensions are as specified
Form - the shapes specified must have the correct geometrical form
Fit - two parts must match as specified
Function - the product conforms to performance specification
Reliability - the product performing its intended function under stated conditions without failure for given a period of time.
Interchangeability - the part able to replace without doing any modification.

Understand the application of the modifiers, it helps to improve and accept more functional parts by maximize the tolerances that will increase productivity.
Understand GD&T system with complete specification of design requirements are possible with symbols that allow the designers to specify maximum tolerances for parts that must assemble with other parts and ensure the interchangeability of parts. These complete specifications that are becoming increasingly important with the growing interrelated ownerships of companies around the world.
Able to use modifiers for certain application condition, especially the maximum material condition (MMC) which provides extra tolerance for manufacturing that based upon its reasonable functional requirements. Features which can be implied with MMC, functional gauge are applicable; that is an advantage for mass production inspection.
Determine the feature size limits that are based on the material condition and actual feature size, and able to determine the virtual condition size when the feature is implied with MMC.
Justify product acceptance for the geometrics control indicated by either single segment or multi-segment or composite feature control frame.
Demonstrate Proficiency in requirements for the drawing with GD&T system.
Increase interest of using GD&T system for easy and complete communications with others.
AUDIENCE
This program is suitable for designers & drafting personnel, tool makers, machinists, engineers, inspectors and others required to interpret or apply GD&T. It will greatly help companies striving to obtain QS-9000/TS16949 certification and those who need to meet GD&T requirements.
METHODOLOGY
This stimulating program will maximize understanding and learning through training slides, demo kits, review questions, exercises, case studies, Q&A session and tests.
INTRODUCTION TO GEOMETRIC DIMENSIONING & TOLERANCING (GD&T)
Objective
History And Evolution
What Is GD&T?
The Importance Of Standards
Why GD&T
The Advantage Of GD&T On Acceptance Of Parts
Pertinent Definitions
Attachment Of Feature Control Frames
Multi Single-Segments Feature Control Frames
Composite Feature Control Frames
The Application Of GD&T
Review Questions
Geometric Tolerance
Tolerance Zones
Tolerance Zone Modifiers
Statistical Tolerance
Bonus Tolerance
Restrained Features
Virtual Condition
MMC, LMC, RFS And Virtual Condition
Control Wall Thickness By Using LMC
Review Questions
Rule1: Regarding Size Tolerances
Rule 2: Regarding Tolerance Modifiers
Rule 3a: Pitch Diameter Rule
Rule 3b: Gears And Splines
Rule 4: Datum Features At Virtual Condition Rule
Review Questions
Geometric Characteristics Symbols
Modification Symbols


Tolerance Zone Modifiers
Bonus Tolerances
MMC, LMC And RFS

Feature Control Frames Symbols
Other Symbols Used In GD&T
New Symbols Of ASME Y14.5m-2009
Review Questions
Introduction
Datum Identification Symbols
What Is Datum?


Datum Feature Symbols
Three Plane Concepts
Datum Target
Datum Of Size
Datum Of Features Patterns

Establishing Datum


Datum Feature Simulator
Datum Surface (Feature)
Datum Feature Of Size

Datum Target


Datum Target Symbol
Datum Target-Point
Datum Target-Line
Datum Target-Area
Datum Targets-Complex Or Irregular Surfaces

Datum At MMC
Co-Datum
Feature Of Size Datum Precedence
Review Questions
Introduction
Flat Surface

Round Surface


Transverse
Circularity
Cylindricity
Longitudinal
Surface Straightness
Axis Straightness

Review Questions
Introduction
Parallelism
Perpendicularity
Angularity
Review Questions
Introduction
Concentricity
Symmetry
Position
Review Questions
Introduction
Profile Tolerances


Symbol
Definition
Tolerances
Application
Boundary Control For Non-Cylindrical Features
Profile Of A Line
Profile Of A Surface

Runout Tolerance


Symbol
Definition
Tolerances
Application
Circular Runout
Total Runout

Review Questions
Technical Drawing
Geometric Dimensioning And Tolerance
Trainers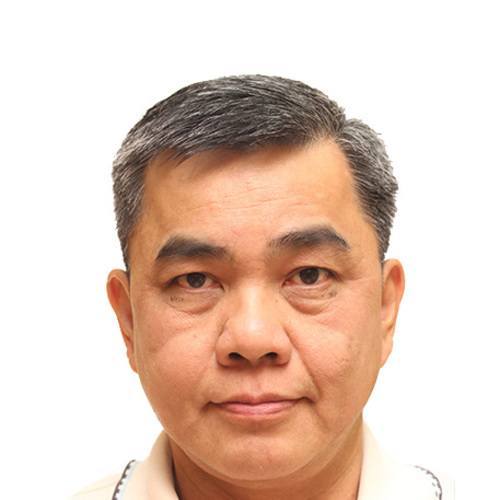 Ng